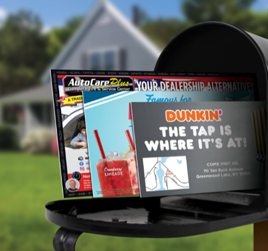 TruConnect also can help engage your audience with custom-designed Direct Mail campaigns created based upon the visitor's interest.  For example, if they visit the 'value my trade' page of your site, the direct mail will be targeted to a "trade-in" message.
By employing this content marketing strategy to the target audience – and leveraging email and direct mail – you will realize a considerably higher response rate.
With years of experience and incorporating the latest technology we can provide professional direct mail marketing campaigns that clearly articulate your message and build your Brand.
Our team will develop a campaign strategy based upon discussions with your marketing team to fully understand and articulate your value proposition.
We then create targeted content-based Direct Mail campaigns designed to engage recipients with valuable information, tips, ideas or suggestions.
You can be up and running with the TruConnect pixel in about 15 minutes!  Our team is ready to engage with you to develop a remarketing strategy designed to generate new sales for your Brand.
What are you waiting for?